OUGN Spring Conference 2016
I'm back after one of the best ocean voyages ever - the
OUGN Spring Conference 2016
. That conference is arranged by Oracle User Group Norway and is two days from Thursday before lunch-time to Saturday before lunch-time. The special thing is, that it all happens on board a cruise ship that uses 20 hours to sail from Oslo, Norway to Kiel, Germany - stays in Kiel 4 hours - then 20 hours to sail back. During those sailing hours back and forth is one of the best Oracle User Group conferences with 300+ attendees, top notch speakers from around the globe, 100+ sessions, food and drink and networking.
This was my first time aboard "the boat", I certainly hope it will not be my last time. It was a blast and a great mix of knowledge and socializing. I submitted three presentations and all three were accepted, so I was quite busy preparing scripts and slides - the final presentation wasn't completed until a few hours after boarding ;-)
I presented on three topics, all targeted at Oracle SQL developers. I think at least some of the audience learned something new, in which case my goal was met :-) If you are interested, here are links to presentations and demoscripts: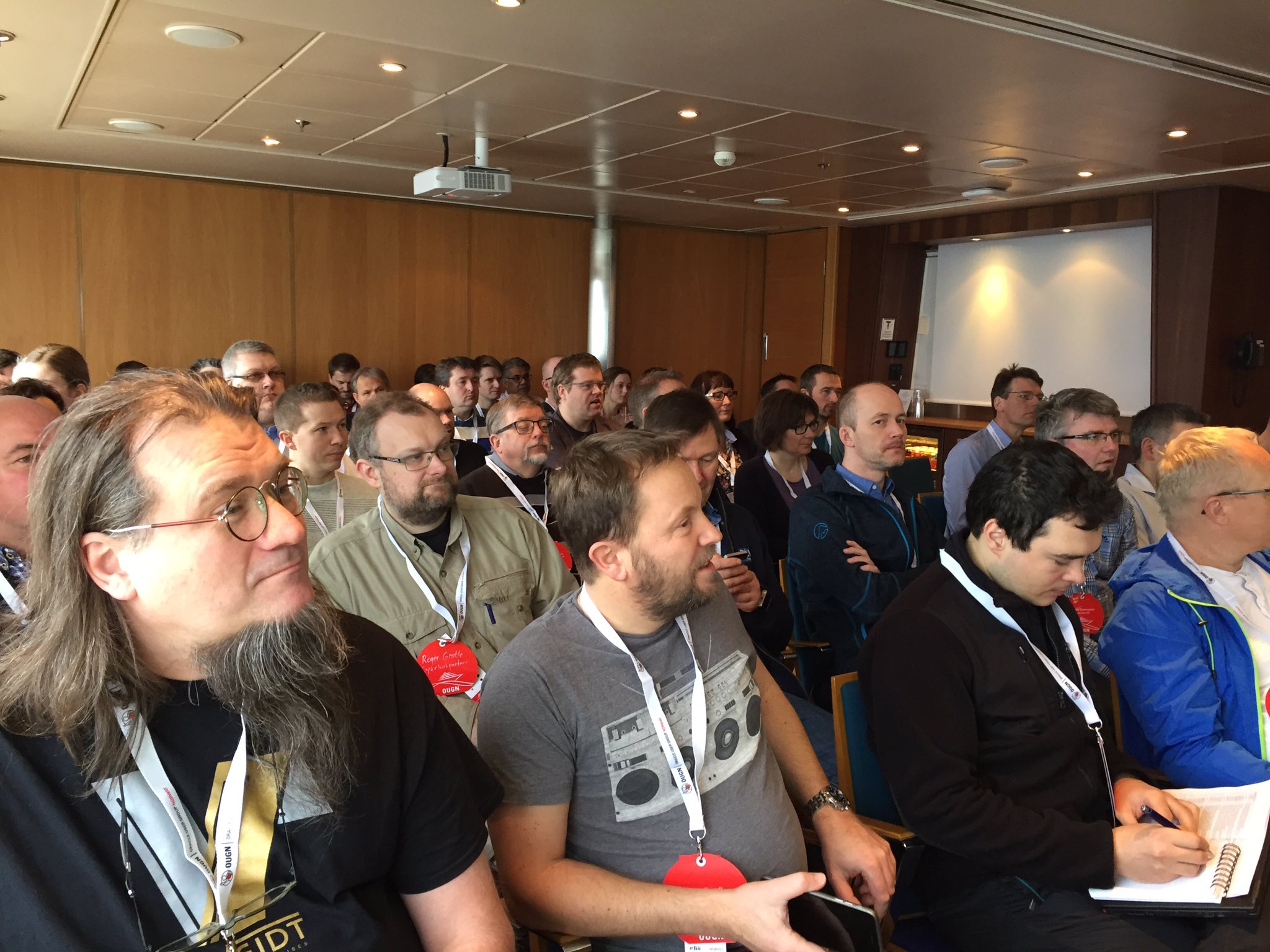 Besides presenting, naturally I also had time to listen to some of the other great presentations aboard. The picture above is the audience for the early Friday morning session on 12c New Features by
Ami Aharonovich
. Even after late Thursday night socializing, awesome turnout and attention. (But then again, 12c is popular topic ;-)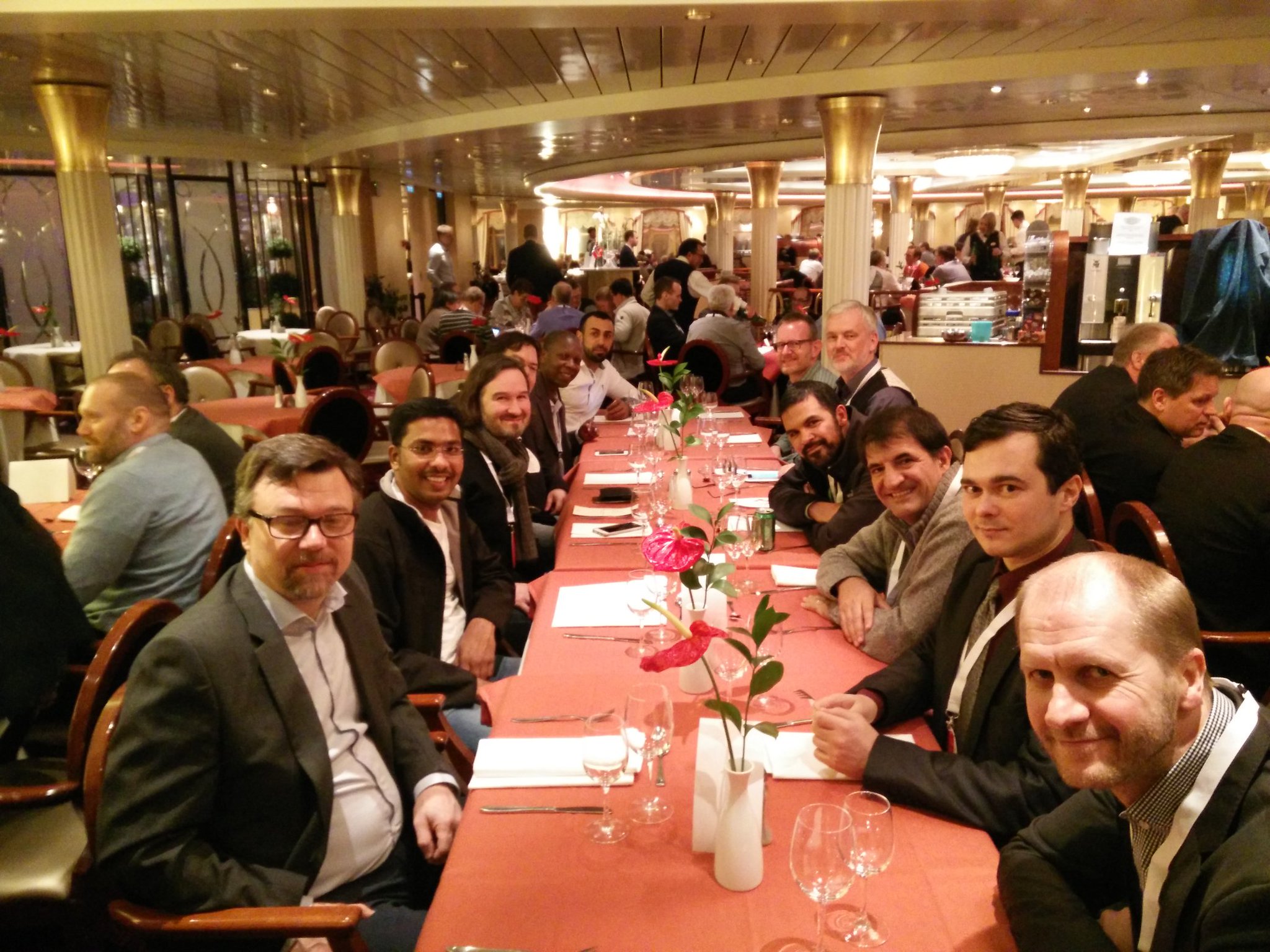 Food and drink of course plays a large role when socializing at conferences like this. Here we have gathered 11 nationalities of speakers at a single table. The dinner conversation is awesome when you can get so many viewpoints from around the globe.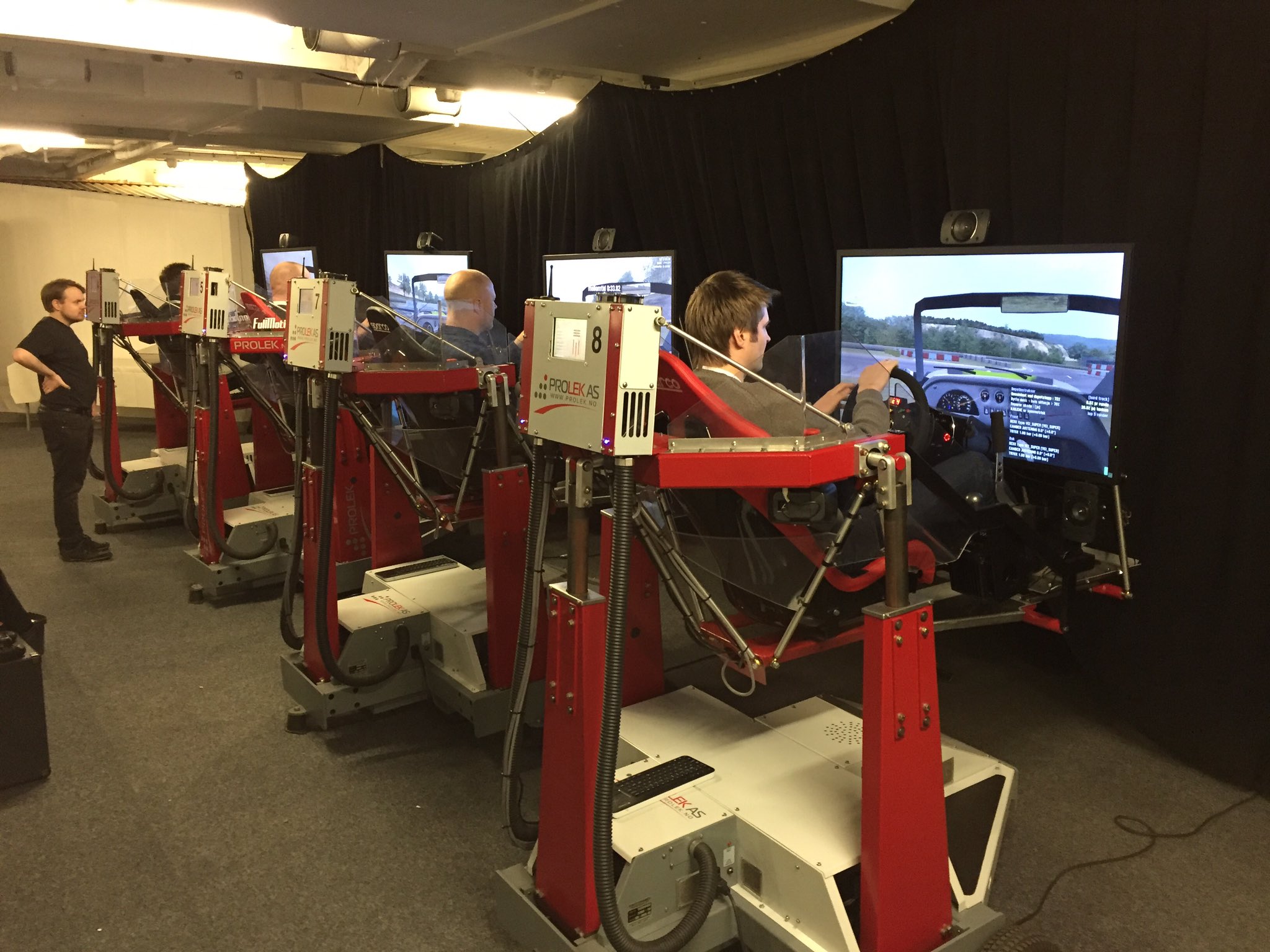 The conference center on the boat was on the 12th deck, but on the 5th deck was an exhibition centre (converted from a car deck) with stands from the 10 exbitors/sponsors. Great for lunch and mingling, and if you felt adventurous, there was also 4 racing car simulators.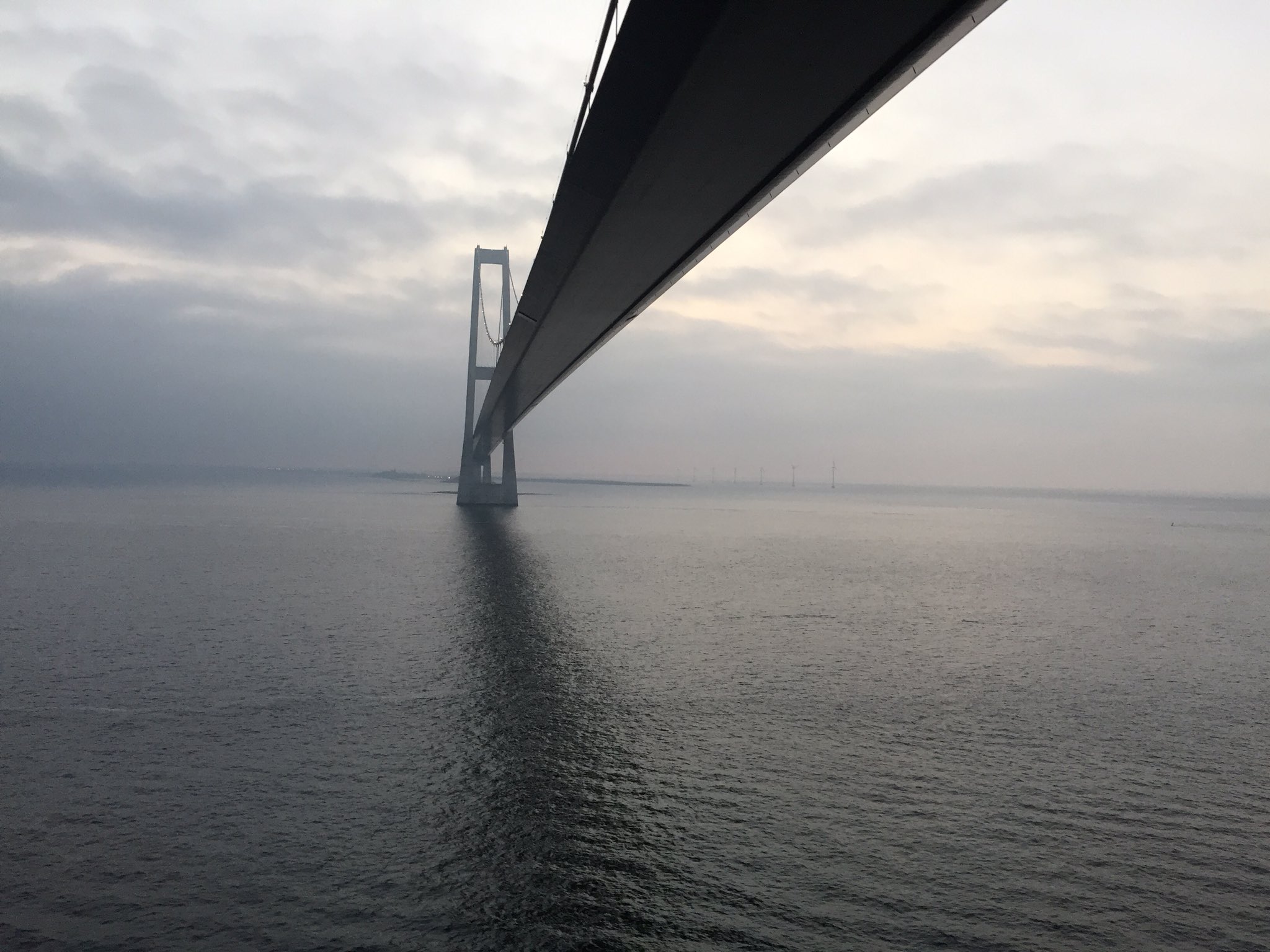 Being a cruise from Norway to Germany, the boat passes through my home country, Denmark. On the southbound leg we passed in the dark, but going back north we passed under Storebæltsbroen (Great Belt Bridge) just before sunset, so now I know how the underside of the bridge looks like :-)
So that was my first OUGN Spring Conference. A great big thank you to Oracle User Group Norway for accepting my presentations and letting me speak in this great event.
Hope to see some of you at future OUGN conferences. You should all go...